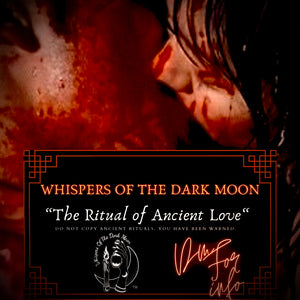 I am proud to offer a The Ritual of Ancient Love.
This ritual will be working with ancient entities and I will be casting love reconciliation with deep feelings tying the way things used to feel before your problems happened to you and the target(the loving feeling you had at your best). This working we will be working with 3 different entities to complete this working in 3 ways...
1.. Whispers: The form will vary
Note:This is not the only types of mágick I can provide. But in this ritual this is some of the methods we will use. 
There are 2 forms of this ritual you may choose.
A. Dirty.. By any means possible.. and without concern for how this manifests. This happens now. because you need your target.
Or 
B. By harm to none. And this may manifest in divine timing. 
**No petition needed** 
I will be casting this straight out as said above.
Must include what way you want your casting to be ... Type A or B . 
Once you have made your payment contact me via Instagram only @whispers_of_the_dark_moon
Must provide info such as: Name, DOB, Photo. And if there is no name or dob available etc please provide only the photo. Or vice versa. 
** This is a very powerful Ritual. I don't play games. I do the working as required and with all knowledge power and strength that is possible. Knowing this, the Ritual always  books very fast. **