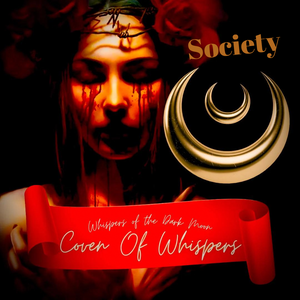 This is a 1 time exchange made to contribute to coven..
This is a earned place and a place where all are welcome as long as they are willing to take assessment & sign a pact/agreement ! Protecting everyone within the group ! 


The only way into this group is through me after assessment ! This is a huge opportunity to people who want to be more ! 


TO THOSE WHOM WERE SENT HERE TO PAY THEIR FEES…
WELCOME TO THE WE ARE THE COVEN OF WHISPERS SOCIETY AND CLASS FAMILY WHERE YOUR PLACE WITHIN THIS GROUP IS EARNED WITH RESPECT AND DEDICATION .. 
the rest will be explained after you are put into the private group.. 
once paid please contact me …
FOUNDERS 
WHISPERS 
PENNIE 
DRAKO 
…………