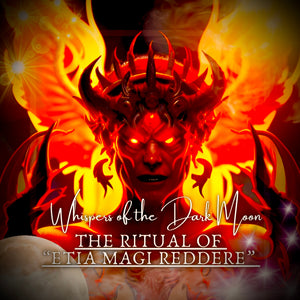 I am proud to bring to you the Ritual Of Etia Magi Reddere! Even the Conjurer Must pay!!
This ritual brings the Conjurer what they deserve! Let's just say a scammer has robbed you, a caster has threatened you, a in-law is casting against you, a person you don't even know has cast against you … time to fuxking make them Fuxking pay.. times up Mfrz !!! Time to pay for your misdeeds !!! 
Entities : 
Glaysa Labalos
Bos
Gaap
All Hail The Infernal 
This ritual is not a game and does what it's meant to do…
MAKE THEM PAY
THE COVEN MEMBER TO CAST WITH ME WILL BE ANNOUNCED TO YOU AFTER THE BOOKING .