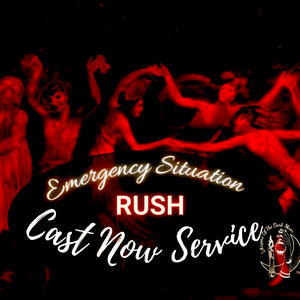 This is a energy exchange paid to have your ritual cast with immediate importance and asap meaning same day … this is not to be booked unless you speak to me directly and this link is sent to you. This must be booked with a service.. 
meaning this is added to your choice of ritual booking
You are free to ask for this service if available .. 
however u must speak to me directly as always through Instagram and this is a add on to your ritual … 
This merely makes your ritual 1st in line and only if it's an actual emergency.::
PLEASE respect this Service as such.