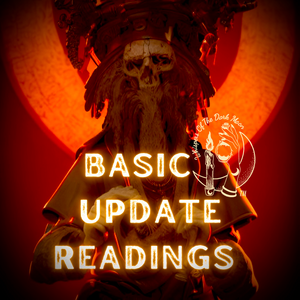 Prepaid readings only in this Category and must have a Instagram, because all of these readings will be done first come first serve on Instagram through social media. Please Be prepared if it comes your turn to have your update reading done immediately. 
This service is straight forward, This is a update on any spell or ritual which is cast. 
You will receive this via message very personalized . . 
This is booked in the order it's received .
Must confirm booking with me via Instagram at @whispers_of_the_dark_moon 
This is not a 24 hour service. This will need formal booking .