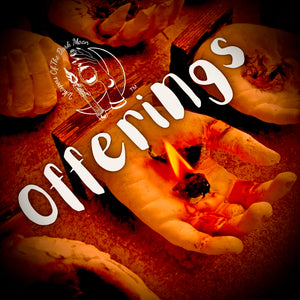 This is an optional service for those wishing to make an offering to a deity, entity, demon, or etc. 
For ritual reasons or for whatever reason you may have including personal.
 This is simply the link to the ritual service that must be booked. 

This service may be recommended to you as well for current ritual work you now have with me.
all offerings will be made in your name for you and you alone for your reasons. 
To  book please contact me via instagram @whispers_of_the_dark_moon with proof of your donation and your full name dob and photo and which deity and reason for offering. 


This service is not a blood related sacrifice or offering.