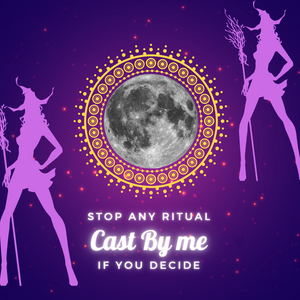 If you decide enough is enough for any reason at all. 
And decide you want to pull out of what was cast, this is how you do it. This is not a spell removal by another caster witch or practitioner.
This is literally a STOP the ritual that I CAST ONLY ..
THERE ARE OTHER RITUALS TO HELP WITH OTHER PEOPLES SPELL REMOVALS.
This is only for Ritual's cast by my hands.
You can want to end a ritual for many reasons. Example
Fell out of love 
Done with a binding
Hurt them enough
Just want to release them
So many many reasons. You can. You have the choice. Here is it. 
Must contact me via Instagram with photos names dob and what ritual I did ...
@whispers_of_the_dark_moon