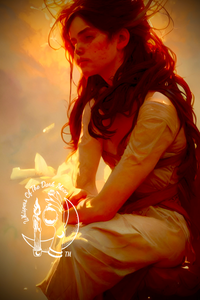 Need to talk to me? Like since yesterday talk to me? Can't wait to talk to me? Need now chat time? This is the only way I can do that for you with a promise to get you in the same day. First Come First Served. Be aware that this can be at any place. Any where. In other words this is not always the best choice for a full large reading. But the perfect choice for need help now. (There are readings that can be done using this service but this will likely not involve full tarot Reading or calls.) This service is the best most direct way to ensure you get this can't wait time within 24 hours, As many of you know I'm very busy as of lately and changing services for all of you to ensure fair equal reading times and same day booking, however that can mean someone might need to wait. This can help you if you have been waiting a while for your messages to be answered as well. Being I work most services same day now it does leave me only a couple hours to get to messages which need attention.  This service can be layered onto another reading if needed as in you need a full reading but asap. That also can be done . 
Think of this as the key to Whispers same day ..🫢
This is a WhatsApp only service!!! 
Absolutely no calls. 
unless you book time & this service together!  (Which is not being offered at this moment ) Because I will be answering you no matter where I am. And let's face it, some places we can't talk about certain things. 
You are required to do a couple things to book this service. 
1. Pay.
2. Send me the receipt. 
3. Be patient give me some time to get to you. I could be driving 🙏 or helping someone else. You can expect me to contact you as soon as I'm free. Which does place you as "Asap" but there may be someone else in front of you. 
4. You get 30 minutes of you time. Meaning we can talk about what you need to talk about. (Don't attempt anything sexual, I'm not interested! you don't want on my bad side.)
5. Understand that when your 30 min are used. I have to go. Even in the middle of speaking to you. Even in the middle of telling you something. There are many other ppl waiting behind you.  I highly suggest making a plan of how you will use your time. -THIS IS EVERYTHING IN THIS SERVICE PLAN PLAN PLAN 😏 
My number is provided openly on my Facebook page as well as in Google.. however if you do not have it, or can't find it I can provide it to you upon request through my Instagram page. 
@whispers_of_the_dark_moon
I am simply not placing it here for obvious reasons of the spam bots..