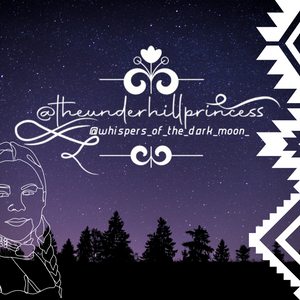 TALK TO PENNIE PRIOR TO BOOKING SHE  HAS MULTIPLE PRICES AND OPTIONS !!!
 
This coven member is part of the Coven of Whispers! The Coven of the Dark Moon and is my blood born sister and a great practitioner of her path!! 
She has grown up with the same mother I did and the same teachings in home as a child, teenager and young adult! She has finally come back to us over the last three years & been practicing again and has flourished in that path…
She practices Hoodoo & Folk Magick although she can get dirty Af if she wants too lol!
She is available for booking with both private workings and Group upon request.
She assists in all matters but specializes in PROTECTION FINANCE HEALING COURT BREAKUPS AND SHE REALLY LOVES WORKING LOVE SITUATIONS 
To Book my lovely little sister contact me via
instagram @whispers_of_the_dark_moon_ 
Shes a feisty lil devil! Get ready for her lol!